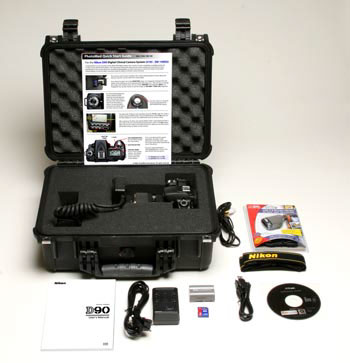 Complete systems (camera, lens and flash) also include a 32GB memory card, USB memory card reader and a professional grade hard case. The case is designed to hold the camera completely assembled and well protected.

The complete camera system is pre-assembled and tested. It is shipped to you in a professional hard case with custom PhotoMed instructions for clinical use. The complete system also includes unlimited telephone/email technical support and loan equipment support if anything ever needs repair (Continental U.S. only). Unlike other sources, we never charge for tech support or loan equipment (except shipping charges).

Accessories are too numerous to list here. PhotoMed carries everything you might need for your Z5: memory cards, memory card readers, recreational lenses, etc. Give us a call and we'll help you decide which accessories will work best for you.

Our technical experts have answers to all your digital questions. Call for more information.